Museum in Bratislava
In addition to the Slovak National Museum and the City Museum of Bratislava, there are several other museums.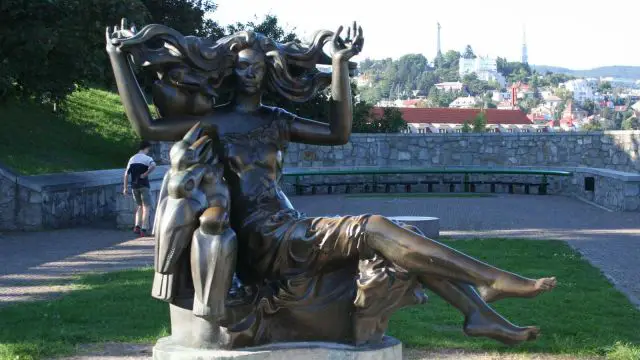 Slovak museums
Slovakia has a lot to offer in terms of culture, including museums and galleries. The biggest institution in terms of museum is the Slovak National Museum, which owns numerous museums in Slovakia.
National Museum of Slovakia
The Slovak National Museum (Slovak »Slovenské národné múzeum«) has several museums, one of which is located in the castle of Bratislava. The Slovak National Museum is the most important museum facility in Slovakia with its headquarters in Bratislava. The main building is located on the right bank of the Danube, right on the river. This institution was founded in 1940. In this year Slovakia merged the Slova National Geopgrahic and History Museum an the Agricultural Museum to the Slovak National Museum.
Museums of the National Museum of Slovakia
Natural History Museum in Bratislava
Aeolian Museum in Bratislava
Historical museum on the castle Bratislava
Ethnographic Museum in Martin
Museum of Slovak National Councils in Myjava
Andrej Kmeť Museum in Martin
Music Museum in Dolná Krupá
Museum Červený Kameň in Červený Kameň Castle
Betliar Museum in Betliar in Betliar Castle and Krásna Hôrka Castle
Bojnice Museum in Bojnice Castle
Zips Museum in Levoča
Doll and Toy Museum in Modrý Kameň
Museum of Jewish Culture in Bratislava, there are other exhibitions in Trnava, Žilina and Prešov
Museum of Hungarian Culture in Slovakia in Bratislava
Museum of the Carpathian Germans in Bratislava
Museum of Ukrainian-Russian Culture in Svidník
Museum Ľudovít Štúr in Modra
Museum of Croatian Culture in Slovakia in Devínska Nová Ves
Museum of the city of Bratislava
The city of Bratislava also has its own museum. The City Museum of Bratislava (Slovak: »Múzeum mesta Bratislavy«) was founded in 1868, making it the oldest continuously working museum in Slovakia. It is primarily responsible for the chronicle of Bratislava. Many documents show the history of Bratislava, especially from the 20th century.
Other museums in Bratislava
There are other museums in the city of Bratislava and in the surrounding area. This includes the Bratislava Transport Museum. This is located at the first electrically operated railway station in Bratislava on Šancová Street.