Tram and Buslines
Bratislava has a well equipped public transportation system. Frequently useable are tram and bus lines in the city.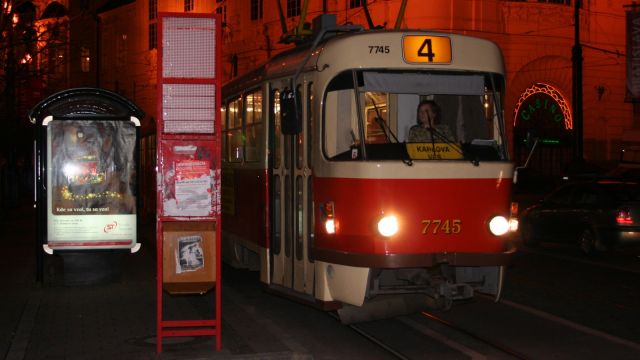 Public Transport in Bratislava
The city of Bratislava does not have an underground or subway system. But Bratislava has busses and also trams which are available 7 days a week for the people. They bring people in a comfortable way to their destinations.
Tram in Bratislava
The tram lines in Bratislava are available between about 5 o'clock am and 11:30 o'clock pm. The tram lines go across the whole city of Bratislava in their different directions. They connect important regions of Bratislava very fast and are also affordable. But of course, if you use a tram in Bratislava, you should have a valid ticket. One of the major stations is the main railway station of Bratislava (in Slovakian language the station name is "Hlavná stanica") where the tram lines 1 and 2 meet. The schedules of the tram lines are different between working days and holidays and weekends. During the working days, the intervals are between about 5 and 10 minutes during the day. The later you use the tram in Bratislava, the larger are the intervals in the evening.
On weekends and holidays, the intervals are a bit larger but stay mostly the same all over the day.
Busses in Bratislava
There are normal conventional busses but also busses with electric power in the city of Bratislava. The busses also go like the tram lines throughout the whole city of Bratislava. There are about 75 different bus lines in Bratislava. The regulations about the fares and tickets are the same as for tram lines. All those lines are run by the local transport association, which is called "Dopravný podnik Bratislava". Also, the most busses in the inner city areas of Bratislava have an interval between 5 and 15 minutes during working days.