Bratislava Castle & National Museum
Even from a far distance you can see the silhouette of the castle of Bratislava when you go to Bratislava from the west.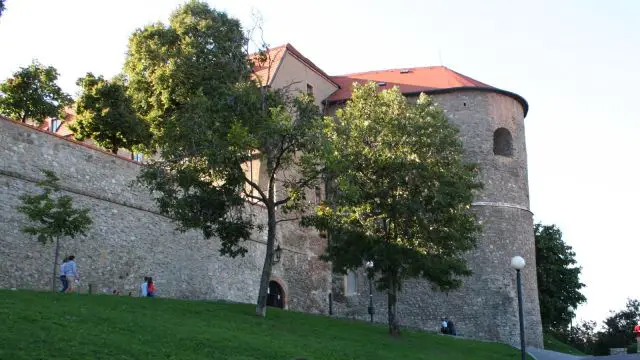 The most visible landmark of Bratislava
The castle of Bratislava rises on a hill to the west of the city. It's story goes back to the year 907 after christ. Calculated from the water level of the Danube below the castle, the castle of Bratislava rises about 85 meters above the river. In the 9th century, this castle was a settlement fortification and so it was that Bratislava was first mentioned in a document in connection with the castle in 907. At that time, Slovakia did not exist as a country here, the mention of the castle referred to a battle between the Magyars and the Bavarians, which took place there at the foot of the castle of Bratislava.
Exiting view over Bratislava
In addition to the UFO, the restaurant and viewing area at the southern end of the Danube bridge, Bratislava Castle is the most important vantage point for enjoying a view over the city. The castle also offers this view in different places, so you can change the perspective and experience the whole city of Bratislava.
Rebuilding at Maria Theresia instructions
The Austrian Empress Maria Theresa commissioned the last major reconstruction of the Bratislava Castle. It gradually removed elements from the "Pálffy Castle" and particularly emphasized the residential wing with sumptuous furnishings. The governor Alberta, who married Maria Kristina, a daughter of Empress Maria Theresa, inhabited this residential area together with his wife. Governors Alberta and Maria Kristina began to collect works of art. Incidentally, these works of art today form the basis of a gallery which, with its headquarters in Vienna, is known as »Albertina«.
National Museum in the castle of Bratislava
The castle of Bratislava now houses the National Museum of Slovakia. In Bratislava, as part of the reconstruction work on the castle, people were always keen to maintain access to important exhibition sections of the National Museum.
The Bratislava Castle can be reached by car, by public transport from the city of Bratislava and in about 15 minutes by foot from the city center in Bratislava.