Splendid: Café New York
One of the most beautiful restaurants in Budapest is certainly the magnificent Café New York in the 7th district »Erzsébetváros«.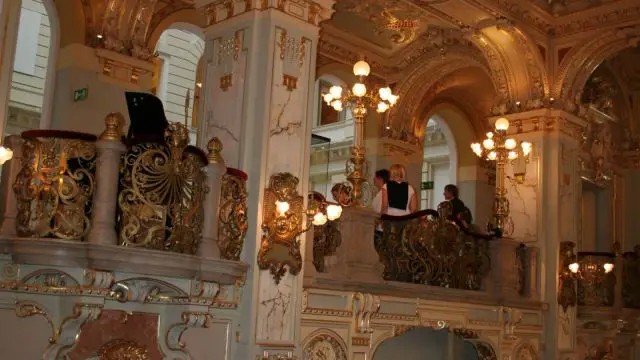 Coffee house of the Wilhelminian style in Budapest
The New York Café was created in Budapest in the years around 1890. At that time, the New York Life Insurance Company, an insurance company, had a sumptuous building constructed in Budapest. Today the address is in the 7th district of Budapest. This is called "Erzsébetváros". The Café New York (name in Hungarian: "New York Kávéház") is one of the places you should definitely see in Budapest.
Splendor and glamor in the coffee house
From the outside, the New York Café is still relatively simple. But when you enter the building, the sight is overwhelming. Gold, glamor and glamor characterize the interior of the New York Café. In the building, which was built by the insurance company, was already in coffee house on the ground floor and in the basement. The coffee house can still be found here today. It was opened on October 23, 1894. Largely undamaged, the coffee house survived two world wars and numerous changes of government in Hungary.
In the years 2001 to 2006 the coffee house was renovated. The reopening was then on May 5, 2006. The architect was Alajos Hauszmann. He planned the building and interior design of the Café New York on the Great Ring of Budapest. The architect was supported by Flóris Korb and Kálmán Giergl.
Meeting point for intellectuals and writers
For decades, Café New York in Budapest has become a meeting place for writers and intellectuals alike. When you are in the interior of the coffee house, you sometimes feel as if you are in a baroque church.
Anyone visiting Café New York in Budapest should not just have a coffee. You can also try the beef goulash, it tastes excellent. Goulash is one of the traditional foods in Hungary. Incidentally, during the period of Communist rule in Hungary, the New York Café was called "Hungaria".