Horseback riding and Lessons
Also in the Czech Republic horse sports is very popular. And therefore you can also go horseback riding around Prague.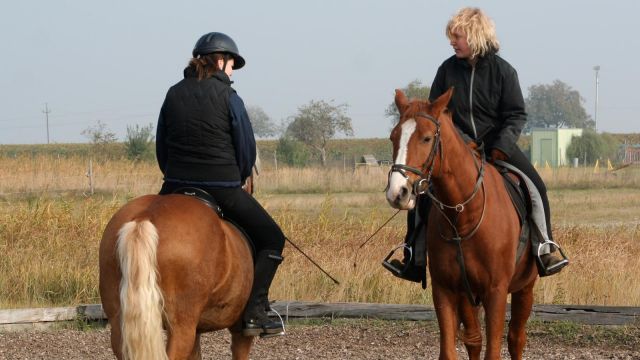 Long rides rather on the outskirts of Prague
Of course, further horse rides are not possible in the city center, but rather on the outskirts of Prague. But in the immediate vicinity of the city of Prague some riding schools and stables have settled, which have quite attractive offers for riders and horse friends. If you want to experience a trip in the saddle in Prague or around the Czech capital, you are spoiled for choice.
Riding trails around Prague
Not only in the rural regions of the Czech Republic, but also following the equestrian centers around Prague, there are numerous bridle paths that can be used by horse. For riders is expected to cost about 12 - 15 € per hour when riding. Worth mentioning in this context is also that in the Czech Republic, the oldest horse race in Europe takes place on the continent. Every year in October riders compete with their horses for the race "Great Pardubice Steeplechase". This oldest horse race on the European continent has been held every year in October since 1874.