Smallest Vineyard in Vienna
Only 100 square meters has the smallest vineyard of Vienna. And the best thing to visit is: This vineyard is in the city center.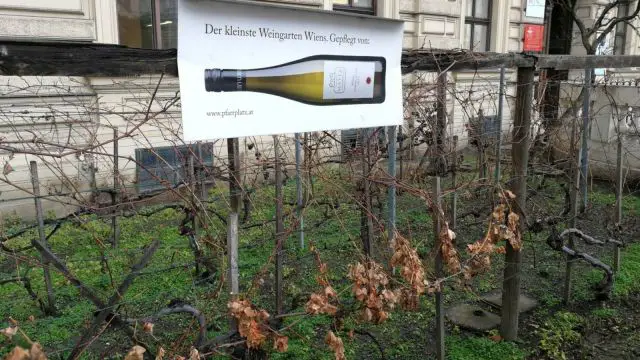 Oldest and Smallest Vineyard in Vienna
On Schwarzenbergplatz in Vienna is the smallest and oldest vineyard in the city. The vineyard is right next to the repentative Palais Archduke Ludwig Viktor. Surrounded by a magnificent wall of stone, the vineyard with only 100 square meters. In the center of Vienna, this vineyard is also the last vineyard that still exists.
The smallest vineyard in Vienna is run and managed by the winery Mayer am Pfarrplatz. Mayer am Pfarrplatz has settled its large vineyards in the northwest of the city of Vienna and is also known throughout the city as Heuriger, tavern and with its tavern.
Annual Grape Harvest with Viennas Mayor
Every year, a traditional harvest takes place in October in this vineyard. The mayor of the city of Vienna as well as representatives of the Chamber of Agriculture and the pastor of the Dompfarre zu St. Stephan are usually present. In addition, this event is of course interesting for media representatives.
If you want to visit the smallest vineyard in Vienna, you can do that without any problems. The vineyard is not hidden in a courtyard. You can visit the vineyard from the street, it is located in front of the house at Schwarzenbergplatz number 2.
Facts about the Smallest Vineyard of Vienna
In the smallest vineyard of Vienna are about 60 vines. There are cultivated various grape varieties there. Since the 1990s, the vineyard is maintained by the winery Mayer am Pfarrplatz. Every year about 50 to 60 bottles of typical Viennese wine "Gemischter Satz" are produced there. The variety »Gemischter Satz« is a so-called DAC wine. »Gemischter Satz« is literally translated as mixed set. The abbreviation DAC is latin and means »Districturs Austriae Controllatus«, which can be translated as »Controlled Austrian Origin«. The »Gemischter Satz« is protected for the region of Vienna.