Tourist-Info in Vienna
The offices of Vienna Tourist Information welcome you on different places. You can get information about Vienna there.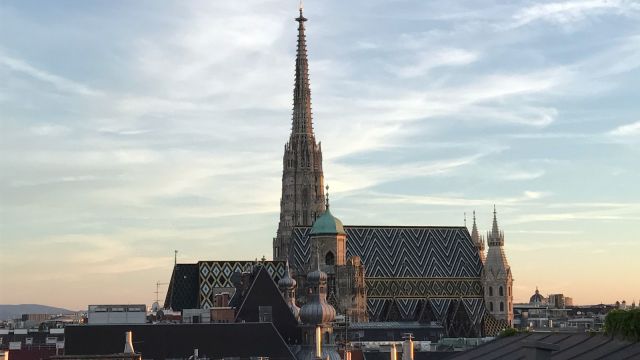 Tourist Information in Vienna
As well as the »Vienna Card«, sightseeing, attractions and cultural events in Vienna you will also get hints and tipps for your stay and a hotel in Vienna at the Vienna Tourist Information office. You can also contact them to get information about buying the »Vienna Card« online for your visit in Vienna.
Information Offices for Tourists in Vienna
These are the official tourist information offices of the city of Vienna. Contact them, if you want to stay for vacation or holiday in Vienna or if you are a business traveller to Vienna. They are neutral, so if they help you with your hotel, they will give you neutral information for your stay.
Tourst Info Vienna
Address:
Albertina Place / Maysedergasse
1010 Vienna
Opening Hours
Monday: 09:00 - 19:00
Tuesday: 09:00 - 19:00
Wednesday: 09:00 - 19:00
Thursday: 09:00 - 19:00
Friday: 09:00 - 19:00
Saturday: 09:00 - 19:00
Sunday: 09:00 - 19:00
Tourst Info Vienna Airport
Address:
Arrival Area of the Vienna International Airport (VIE)
Opening Hours
Monday: 07:00 - 22:00
Tuesday: 07:00 - 22:00
Wednesday: 07:00 - 22:00
Thursday: 07:00 - 22:00
Friday: 07:00 - 22:00
Saturday: 07:00 - 22:00
Sunday: 07:00 - 22:00
Tourst Info Vienna Central Railstation
Address:
InfoPoint of the Austrian Federal Railway (ÖBB)
Opening Hours
Monday: 09:00 - 19:00
Tuesday: 09:00 - 19:00
Wednesday: 09:00 - 19:00
Thursday: 09:00 - 19:00
Friday: 09:00 - 19:00
Saturday: 09:00 - 19:00
Sunday: 09:00 - 19:00
Vienna Hotels & Information
Phone: +43 1 24 555
Fax: +43 1 24 555 666
E-Mail: info@wien.info
Opening Hours
Monday: 09:00 - 19:00
Tuesday: 09:00 - 19:00
Wednesday: 09:00 - 19:00
Thursday: 09:00 - 19:00
Friday: 09:00 - 19:00
Saturday: 09:00 - 19:00
Sunday: 09:00 - 19:00